Beauty


Knows No Bounds


&

Neither Does Our Care.
Procedure
CASE DESCRIPTION: Two months postop from explantation, capsulectomies, reaugmentation and mastopexy. History or previous augmentation with saline breast implants. Presented with complaint of unhappy appearance of breasts. Wears DD cup and desired to be slightly smaller size. Previous pregnancies.
PROCEDURE NOTES: Bilateral saline implants removed, capsules removed, and replaced with 400cc Mentor smooth round, moderate profile plus silicone implants placed. Wise pattern scar to improve nipple position and breast shape.
Front View:
Before
After
Oblique View:
Before
After
Side View:
Before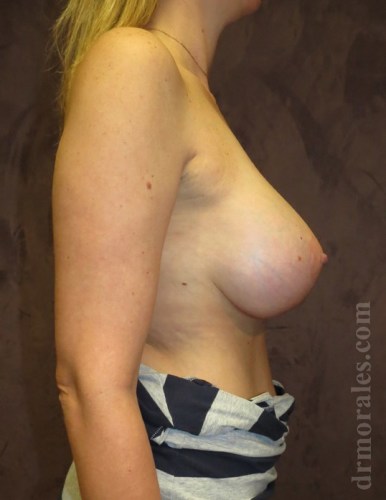 After
Our Locations:
MEMORIAL | TOWN & COUNTRY
12727 Kimberley Lane
Suite 300
Houston, TX 77024
Get Directions »
GALLERIA | RIVER OAKS
4400 Post Oak Parkway
Suite 300
Houston, TX 77027
Get Directions »
SURGERY CENTER
12727 Kimberley Lane
Suite 100
Houston, TX 77024
Get Directions »