ACPS—The Spa and Rejuvenation Center
TAKING CARE OF SURGICAL PATIENTS FROM BEGINNING TO END
A top priority among ACPS physicians and staff has always been comprehensive patient care. This means that we show concern for each patient from the moment your ACPS journey begins. We want you to be well informed of your options, both surgical and nonsurgical, so you may make an educated decision based on your individual needs and expectations. Often the physicians may suggest skin care products and/or treatments prior to a surgical procedure, to ensure that your skin is in its best possible condition which will enhance your surgical results. ACPS physicians also recognize that continued use of products, treatments and spa services after surgery will help to protect and maintain your surgical investment. Our staff is devoted to providing you with a complete understanding of your procedure and recovery so you have realistic expectations from beginning to end.
Below is an overview of the nonsurgical treatments we offer and our recommendations to improve various aesthetic concerns. In addition, the noninvasive and minimally invasive treatments and skin care product lines we offer are listed below this chart. Our team Spa and Rejuvenation team of nurses and aestheticians will advise you as to the best option(s) to improve your specific concern. We are continually updating our options, so be sure to check back to learn of new treatments we offer.
Skin Tightening Services
ThermiSmooth
Fraxel
Ultherapy
Infini RF
ThermiVa
ThermiTight
Body Services
Cellfina – cellulite reduction
CoolSculpting – fat removal
miraDry – underarm sweat and odor reduction
NeoGraft – hair restoration
Injectables
Allergan: BOTOX, Juvaderm Ultra, Juvaderm Ultra Plus, Kybella, Voluma, Volbella
Galderma: Dysport, Restylane, Restylane Lift, Restylane Silk, Sculptra
Merz: Belotero, Radiesse.
Facial Services
Halo hybrid fractional laser
Microdermabrasion
Micropeel, Micropeel Plus, Illuminize Peel
Vitalize Peel
Rejuvenize Peel
Clear & Brilliant
Skin Pen
Skin Pen with PRP (Platelet Rich Plasma)
Add-On Facial Services
Age Mask
BioCellulose Mask
Calming Mask
Hydrating Mask
Mela Clay Mask
Purifying Mask
Dermaplaning
SilkPeel Dermal Infusion
Thermismooth
Laser Hair Reduction
This procedure can be performed on almost any area of the body to reduce unwanted hair including the face, bikini area, legs chest, back and arms.
Vascular Services
Sclerotherapy
Vascular Laser
Massage Services
ACPS Signature Post-Surgical Healthy Healing & Recovery Body Massage
ACPS Signature Post-Surgical Face Forward Massage
ACPS Post-Surgical Breast Assured Massage
Retail Product Lines
SkinMedica
Alastin SkinCare
NeoCutis
SkinCeuticals
Colorescience
RevitaLash
HairMedica
Permanent Make-up
by Tracy Files, certified permanent cosmetic professional
Permanent makeup can be a great option for those wish to enhance and polish their look without the time commitment and steady hand that makeup application requires. Whether you desire subtle or more dramatic definition, Tracy has extensive expertise in helping clients achieve the look they desire to define areas such as the brows, eyes and lips.  Tracy's artistic touch has made her the trusted permanent makeup artist of choice for numerous clients throughout the Houston area.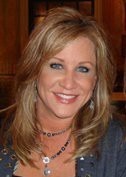 "Permanent makeup is a wonderful alternative to a daily makeup routine. It is my committed objective to work with you to achieve the image you desire. Combining knowledge, skill and a personal touch, I am confident that our objective will be achieved."
– Tracy Files, owner of About Face Permanent Cosmetics