ACPS—The Spa and Rejuvenation Center
TAKING CARE OF SURGICAL PATIENTS FROM BEGINNING TO END
A top priority among ACPS physicians and staff has always been comprehensive patient care. This means that we show concern for each patient from the moment your ACPS journey begins. We want you to be well informed of your options, both surgical and nonsurgical, so you may make an educated decision based on your individual needs and expectations. Often the physicians may suggest skin care products and/or treatments prior to a surgical procedure, to ensure that your skin is in its best possible condition which will enhance your surgical results. ACPS physicians also recognize that continued use of products, treatments and spa services after surgery will help to protect and maintain your surgical investment. Our staff is devoted to providing you with a complete understanding of your procedure and recovery so you have realistic expectations from beginning to end.

Meet Our Doctors
Get to know the ACPS team of professionals.
» Dr. Patronella
» Dr. Mentz
» Dr. Newall
» Dr. Fortes
» Dr. Morales
» Dr. Hustak
ACPS—The Spa and Rejuvenation Center in Houston, Texas Specializes in Radiant, Youthful-Looking Skin at Every Age
Smooth, radiant skin is the foundation of a youthful, attractive appearance. Our surgeons and skin care specialists are committed to providing you with the most advanced skin care technology and effective pharmaceutical-grade products to repair, brighten, and firm your skin. We specialize in improving a wide-range of skin concerns, including:
Fine lines, wrinkles and sagging
Sun-damaged Skin
Skin Discolorations, such as brown spots or birthmarks
Rosacea
Acne
Spider veins or Varicose veins
Scars
Medspa Procedures Pricing Range
CoolSculpting - $1,500 Large Area (upper or lower abdomen)
CoolSculpting - $750 per side (One Small Area - waist, arms, thighs, buttocks)
Laser Tattoo, Birthmark, Age Spots - $350 & up
Laser Hair Reduction - $150 & up
Fraxel Laser - Small Area - $400 & up
Facial Resurfacing (CO2 Laser) - $4,000 & up
Sclerotherapy (spider veins) - $400 & up per treatment
Scar Revision - $400 & up
Chemical Peel - $650 & up
Skin Peels / Microdermabrasion - $75/$120 & up/Call for package prices
Brighten Your Skin with Laser Treatments, Chemical Peels or a Microdermabrasion
Our laser, chemical peel and microdermabrasion treatments work to brighten and smooth your complexion by replacing the older, damaged cells which can dull its appearance with a fresh layer of cells. Whether you are looking for a quick lunch time treatment to give your skin a fresh, radiant glow before a special occasion or desire more dramatic visible improvement of your skin's texture through a more intensive treatment, our skin care specialists will work with you to evaluate and choose the option that best fits your needs.
Laser Skin Treatments
We offer a variety of laser treatments, including Fraxel DUAL, Clear + Brilliant and IPL (Intense Pulsed Light) to give you softer, smoother, more radiant skin. These treatments are customized according to the concerns you wish to improve, including:
Fine lines
Brown spots such as freckles and melasma
Acne
Rosacea
Scars
Facial spider veins
Birthmarks and port wine stains
Laser Hair Reduction
Laser hair reduction is a wonderful way to enjoy smooth skin 365 days of the year without the upkeep and time required by temporary methods of hair removal such as shaving, waxing, and depilatories. Our GentleYAG and IPL lasers are effective at eliminating or greatly reducing hair and are appropriate for all skin tones. Laser hair removal can be performed on nearly any area of the body, including:
Underarms and arms
Bikini area
Upper lip and chin
Legs
Back
Chest
SkinMedica Chemical Peel Systems
We offer comprehensive peel systems from skin care leader SkinMedica. Three levels of peels are offered in order to customize exfoliation to your individual needs:
Illuminize Peel
Vitalize Peel
Rejuvenize Peel
Each peel is designed to brighten and firm the skin's appearance. Results will be noticeable after just one peel, while the most significant results can be seen after 3-6 peels
Microdermabrasion
Microdermabrasion uses the massaging action of tiny crystals to remove the dead outer layer of the skin, to give your complexion a healthy glow and a smoother texture. The massaging action stimulates oxygenation to the skin as a result of increased blood flow and also helps to thicken collagen, a protein responsible for maintaining the skin's youthful appearance.
Products for Daily Skin Care
As part of your daily routine to regenerate and rejuvenate your skin, we will recommend a skin care rountine that incorporates cleansing, moisturization, and sun protection, as well as products to promote the healthy turnover of skin cells and the stimulation of collagen to combat the effects of aging. We carry a full line of products from two of the most innovative and respected names in skin care: SkinMedica and Obagi. These products contain active pharmaceutical ingredients that work to renew skin at a cellular level. Some of our most requested products include:
SkinMedica
TNS Essential Serum
TNS Retinol Complex
Dermal Repair Cream
Lytera Brightening Complex
Vitamin C+E Complex
Retinol Complex .25%, 5%, on 1.0%
Obagi
Obagi-CFX System
Obagi Nu-Derm FX System
Elastiderm Eye Products
Scar Therapy System
Consisting of an Advanced Scar Treatment gel, SkinMedica's TNS Recovery Complex, Scar Recovery Gel and Retinol Complex, this system will help to diminish post-surgical scars when used on a daily basis. As an added benefit, the TNS Recovery Complex and Retinol Complex can be used after scar treatment to regenerate the skin, improving its tone and texture.
Clarisonic Skin Cleansing System
Clarisonic uses a patented sonic technology to gently, yet effectively remove up to 6 times more makeup and 2 times more dirt and oil than manual cleansing alone. This allows the active ingredients of products to be absorbed better and also leaves skin looking smoother and healthier.
Clarisonic Opal to Rejuvenate the Eye Area
The Clarisonic Opal leaves the skin of the eye area noticeably hydrated, refreshed, and firmer through the infusion of a specially formulated Anti-Aging Sea Serum. Through gentle massaging action of 7,500 vibrations a minute, serum can more deeply penetrate into the skin than through manual application alone. Over time skin texture is improved and the appearance of puffiness is reduced.
Permanent Make-up
by Tracy Files, certified permanent cosmetic professional
Permanent makeup can be a great option for those wish to enhance and polish their look without the time commitment and steady hand that makeup application requires. Whether you desire subtle or more dramatic definition, Tracy has extensive expertise in helping clients achieve the look they desire to define areas such as the brows, eyes and lips.  Tracy's artistic touch has made her the trusted permanent makeup artist of choice for numerous clients throughout the Houston area.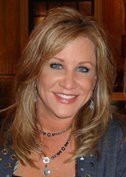 "Permanent makeup is a wonderful alternative to a daily makeup routine. It is my committed objective to work with you to achieve the image you desire. Combining knowledge, skill and a personal touch, I am confident that our objective will be achieved."
– Tracy Files, owner of About Face Permanent Cosmetics