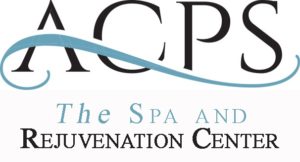 The ACPS Beauty Club
We are excited to announce the launch of our ACPS Beauty Club—a truly unique customer rewards program.
So WHAT IS the ACPS Beauty Club?  Simply put, it is a rewards program that provides patients with:
Member-only pricing
Convenient monthly payment plans
Loyalty rewards
Access to VIP events
Convenient smart phone app
Butt enhancement is one of the hottest procedures in aesthetics today. The use of Sculptra® to enhance the butt is a non-surgical alternative to traditional fat grafting or implants.
This procedures starts at $1600 but we are offering a 10% discount in the month of November 2017.
Join the
ACPS Beauty Club
to save even more and spread the costs out over time.
ACPS - The Spa & Rejuvenation Center GRAND OPENING!
---
For more information about The Aesthetic Center for Plastic Surgery  (ACPS) physicians and the cosmetic surgery treatments and procedures they perform please  click here or call us at  713.799.9999. We have offices in and around Houston, Texas.